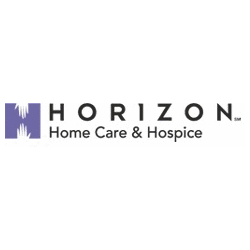 Personal Care Worker w / Client
Milwaukee, WI
To some people, home is a place. To others, it's a feeling. To us, it's whatever our patients need it to be, wherever they are.Horizon is a home care and hospice provider built on a foundation of care that celebrates the human spirit and the desire for security, comfort and compassion. We make a loving difference in the lives of our patients and families in offering our wide breadth of services. Our expertise is second to none, allowing us to give our patients the best care available.
Unique opportunity for compensation if you are currently caring for a loved one.
Sometimes taking care of a family member can be time-consuming. Why not be employed by Horizon on a part-time basis as a Personal Care Worker and be paid for the work you are already doing?
Only care workers with a current patient that meet the criteria need apply. All prospective employees, including Personal Care Workers, are required to complete a physical, including a drug screen. You must also pass a criminal background check demonstrating no criminal convictions substantially related to the job of a PCW.
For consideration, you must have cared for this family member/friend for at least 6 months (full-time)
OR 1 year (part-time) OR have equivalent experience as a PCW/HHA in the medical field
You are not eligible if you are the legal guardian of a patient under the age of 18
Your patient also must have or be eligible for Title 19.
Part-Time
Hourly, Non-Exempt
Personal Care Worker Program
52359517