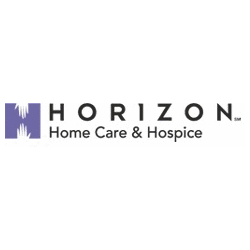 Physical Therapist (Racine / Kenosha County)
Racine, WI
Honored to be recognized as a 7-time Top Workplace - APPLY TODAY to join our growing organization!
To some people, home is a place. To others, it's a feeling. To us, it's whatever our patients need it to be, wherever they are. Horizon is a home care and hospice provider built on a foundation of care that celebrates the human spirit and the desire for security, comfort and compassion. We make a loving difference in the lives of our patients and families in offering our wide breadth of services. Our expertise is second to none, allowing us to give our patients the best care available.
As a Physical Therapist, you will provide evaluation and therapy services in the homes of clients who require skilled intervention to restore function and prevent disability following disease, illness, injury or loss of a body part within RACINE/KENOSHA COUNTIES. You will take an interdisciplinary team approach, under the direction of a physician.
Assess clients' physical, cognitive, behavioral, communication, emotional and social status; assess home safety, medication management and fall risk.
Assess clients' functional rehabilitation status to determine the current "level of functioning, self-care, self-responsibility, independence and quality of life" per JCAHO Rehabilitation Standards.
Submit accurate, complete and timely discipline assessments, OASIS data sets, physician orders and certifications / re-certification paperwork per Agency policy.
Select, apply and modify skilled interventions appropriate to the client's environment based on identified problems / needs, diagnoses, prognosis, anticipated goals, desired outcomes and client treatment choices.
Establish a plan of care with interventions that reflect current, valid research findings supporting appropriateness to meet clients' needs.
Case conference with team members regularly which includes creating PCW / HHA Care Plans, initiating and updating Plans in accordance with patient needs and Agency policy.
Degree from an CAPTE approved Physical Therapy Program
Current WI PT license
1 year of therapy experience (Home Care preferred)
Current/Valid WI Drivers License; plus reliable/insured vehicle
1st shift, Monday-Friday - NO Weekends, NO PMs, NO On-Call. Includes a holiday rotation.
Per Visit, Exempt
Rehab
26585880