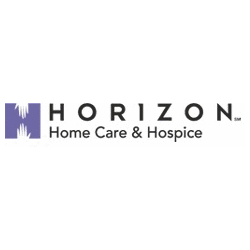 RN - Patient Care Coordinator - Hospice
Milwaukee, WI
Honored to be recognized as a 7-time Top Workplace - APPLY TODAY to join our growing organization!
To some people, home is a place. To others, it's a feeling. To us, it's whatever our patients need it to be, wherever they are. Horizon is a home care and hospice provider built on a foundation of care that celebrates the human spirit and the desire for security, comfort and compassion. We make a loving difference in the lives of our patients and families in offering our wide breadth of services. Our expertise is second to none, allowing us to give our patients the best care available.
It all begins with our patients and families in mind and YOU--the lives we touch, the independence we create and the change we inspire.
When you join our hospice team you can use your positive energy to lift spirits while having the opportunity to shape your career. As a Patient Care Coordinator with Horizon Home Care & Hospice, you will:
Collect and submit admissions in a timely fashion that are accurate and complete.
Ensure goals are clearly delineated and prioritized on the patient plan of care and addressed by all team members
Ensure plan of care reflects assessment findings to establish appropriate goals / interventions to meet patient needs and that goals are realistic and measurable.
Case conference with team members occurs regularly which includes creating PCW / HHA Care Plans, initiating and updating Plans in accordance with patient needs and Agency policy.
Inform physician, clinical manager and interdisciplinary team members of changes in patient status as evidenced by Case Communication documentation.
Assure appropriate discharge planning occurs from the start of care by utilizing a multidisciplinary approach and appropriate documentation.
Degree from an Accredited School of Nursing (BSN preferred)
Current WI RN license
1-2 years of Hospice, Oncology or related experience
Experience in the care of the terminally ill; knowledge of Hospice Care
Hospice certification is required within 18 months of employment
Current/Valid WI Drivers License; plus reliable/insured vehicle
1st shift, Monday-Friday - NO Weekends, NO PMs, NO On-Call. Includes a holiday rotation.
Salary, Exempt
Hospice Home Care
28759025