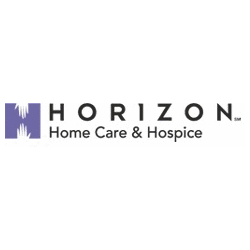 Social Worker - Case Manager
Milwaukee, WI
To some people, home is a place. To others, it's a feeling. To us, it's whatever our patients need it to be, wherever they are.Horizon is a home care and hospice provider built on a foundation of care that celebrates the human spirit and the desire for security, comfort and compassion. We make a loving difference in the lives of our patients and families in offering our wide breadth of services. Our expertise is second to none, allowing us to give our patients the best care available.
APPLY TODAY - NOW OFFERING A $2,000 HIRING BONUS
Horizon is a contracted Care Management Unit (CMU) servicing a Title 19 managed care program (MCO) through My Choice Wisconsin. This program emphasizes preventative and holistic care. As part of our team the Case Manager (Social Worker) assesses, arranges and monitors services for persons with physical disabilities, developmental disabilities or frail elders.
As a vital part of our program, our Case Managers (Social Workers):
Complete, document and communicate results of a comprehensive medical assessment of the client upon admission to case management services and at prescribed intervals within MCDA contractual guidelines and timelines using appropriate assessment tools.
Appropriately use clients medical history, psychosocial data, current functional status, results from assessment tools, clients and other pertinent parties input in order to formulate plan of care and documents this within guidelines and timelines.
Arrange/secure goods and services within 60 days of enrollment or within two weeks of client making request.
Monitor client status and utilization of program resources to ensure the appropriateness of services/intervention in maintaining optimum health status and level of independence.
Provide communication/documentation of case management activities to Family Care Manager, the MCDA and appropriate organizations/individuals in an accurate, timely, efficient and professional manner.
Horizon Offers Our Case Managers:
APPLY TODAY - NOW OFFERING A $2,000 HIRING BONUS
Work/Life Balance MONDAY-FRIDAY 1ST SHIFT ROLE WITH NO ON-CALL & NO WEEKENDS!
Competitive Pay & Mileage Reimbursement
Comprehensive Benefit Package that includes Health, Dental, Vision Insurance
Retirement Savings Plan, including an Employer Match
Extensive orientation program to help you succeed in your new role
Career development & advancement, Tuition Reimbursement
Paid Time Off, Wellness Program and More!
Honored to be recognized as a 8-time Top Workplace! To learn more, about our current opportunities visit our Careers Page: https://jobs.horizonhch.com/ or contact our Recruiter Christie Tews. Phone: 414-586-8365; Email: christie.tews@hhch.net.
A social worker certified in Wisconsin with a minimum of a one (1) years experience working with at least one of the Family Care target populations (FE, I/DD, PD);
or an individual with a four-year bachelors degree or more advanced degree in the human services area and a minimum of one (1) years experience working with at least one of the Family Care target populations;or an individual with a four-year bachelors degree or more advanced degree in any area other than human services with a minimum of three (3) years experience working with at least one of the Family Care target populations.
Knowledge of community resources available to meet the needs of the members served by the MCO and a thorough understanding of the range and type of long term care options available in the community.
Current/Valid WI Drivers License; plus reliable/insured vehicle
Monday-Friday, 1st shift - NO Weekends, NO PMs, NO On-Call
Salary, Exempt
Family Care
48792887