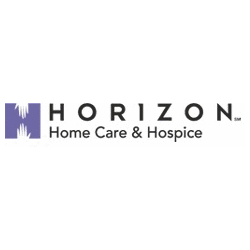 Social Worker - Hospice
Milwaukee, WI
Honored to be recognized as a 7-time Top Workplace - APPLY TODAY to join our growing organization!
To some people, home is a place. To others, it's a feeling. To us, it's whatever our patients need it to be, wherever they are. Horizon is a home care and hospice provider built on a foundation of care that celebrates the human spirit and the desire for security, comfort and compassion. We make a loving difference in the lives of our patients and families in offering our wide breadth of services. Our expertise is second to none, allowing us to give our patients the best care available.
OurHospice teamis looking for a compassionate, personableMedical Social Worker to join our Hospice Team within Racine and Kenosha Counties in Southeastern Wisconsin.
As part of an interdisciplinary Hospice team, the social worker is responsible for the delivery of caries social work services to Hospice patients and their families. The purpose of this position is to provide initial psychosocial evaluations, ongoing psychosocial counseling, directs casework services, bereavement services, and community education outreach and referral.
Make home visits and conduct case conferences with other staff members.
Perform comprehensive psychosocial, financial and bereavement assessments, assist in the development and implementation of goal directed family care plans and follow up with clinical intervention.
Provide assistance with long-range planning.
Respond to referrals by internal and external sources in a timely fashion.
Assume the active role of advocate for the patient/family; facilitate open communication between patient, family unit, physician and interdisciplinary staff on a regular basis and in a timely fashion.
Provide short-term crisis intervention and individual/family counseling.
Identify potentially complicated grief process in family or significant others and develop a plan of care which reflects incorporation of current, valid research findings to establish appropriate interventions to meet client needs.
Degree from an Accredited School or University - Master's in Social Work required
Current WI Advanced Practice Social Work license
2 years experience in a clinical setting preferably in either health care or hospice.
Knowledge of the principals and practices of social work, awareness of community resources, ability to relate to people of diverse cultural backgrounds, understand the dynamics of human behavior and social problems, utilize various treatment modalities, work within an integrated team concept.
Current/Valid WI Drivers License; plus reliable/insured vehicle
Monday - Friday, 1st Shift. Does include on-call and holiday rotation.
Salary, Exempt
Hospice Home Care
29680149